Sale!
LSA 6.2L S/C (556 hp) Connect & Cruise Powertrain System with T56 Manual Transmission
$26,786.71
LSA 6.2L SC (376 cu in) 556 hp Engine
1.9L Eaton TVS Supercharger
T56 Super Magnum Six-speed Manual Transmission
Calibrated Engine Control Module
REBATE AVAILABLE: $500/750 Prepaid VISA Gift Card From Chevrolet Performance. See 'Rebate' tab below for details.
LSA Connect & Cruise T56 Transmission
Engine Specs:
LSA SC 6.2L (376 cu in)
556 hp @ 6,100 rpm
551 lb.-ft. @ 3,800 rpm
9.1:1 compression ratio
Transmission Specs:
T56 Super Magnum six-speed manual
26-spline input shaft, 31-spline output shaft
Slip-yoke design, 40-tooth reluctor ring for use with Chevrolet Performance controllers
New synchronizers featuring fine tooth angles
Bolstered one-piece countershaft to resist distortion
Re-designed shift forks
Gear ratios: 1st-2.66, 2nd-1.78, 3rd-1.30, 4th-1.00, 5th-0.80, 6th-0.63)
33.6 inches long (approx)
More about Connect & Cruise Crate Powertrain Systems
The Complete Performance Package!
When it comes to factory-engineered performance and convenience, nothing beats Chevrolet Performance's industry-exclusive Connect & Cruise powertain systems. With one package you get the engine, automatic or manual transmission, electronic controllers and al the necessary wire harnesses. Even better, we deliver it for less than the cost of buying the components separately.
Our engineers matched the engines and transmissions for optimal performance and durability, so you can wring out every horsepower with total confidence! The specially calibrated controllers are designed for retrofit installations in older vehicles, for easier and quicker installation – and more importantly – operation without the need for third-party tuning.
The Connect & Cruise lineup even includes several emissions-compliant E-ROD systems in both automatic and manual.
We did the work to design and calibrate perfectly matched powertrain systems and covered them with a 24-month / 50,000-mile limited waranty.
Chevrolet Performance pioneered the performance crate engine, so when it comes to performance innovations that save time, money and guesswork, we once again lead the way! All you have to do is install, connect, and start cruising!
NOTE: All components, engine, transmission, torque converter and controllers are ordered and delivered separately.
Connect & Cruise Builders Guide
Each Chevrolet Performance Connect & Cruise crate powertrain system includes:
Brand-new, fully assembled crate engine
Brand-new automatic or manual transmission
SuperMatic™ transmission control module and harness
Calibrated engine control module
Two oxygen sensors and mounting bosses (for installation in the exhaust system)
Mass airflow meter and mounting boss (for installation in the air intake system)
Throttle pedal assembly (for use with the electronically operated throttle)
Assembled wiring harness w/ fuse box and necessary cam and MAP sensor jumpers
Oil pressure sensor that is compatible with the harness
Instruction sheet
To facilitate a complete installation, the builder will need to source additional components to complete the engine assembly and get the vehicle running, including:
Fuel tank and fuel lines (re-circulating or returnless)
Fuel pump – 58 psi (400 kPa) for all engines except LSA, which requires 65 psi (450 kPa)
Air induction system that incorporates the mass airflow sensor
Additionally, all engines require a front-end accessory drive system. The instructions included with each kit lists recommendations and Chevrolet Performance offers several configurations to suit different applications. Each allows the installer to easily delete air conditioning.
Chevrolet Performance recommends the LS1 Engine Installation Guide P/N 88959384, which illustrates basic procedures and offers helpful tips on installing an LS engine into older vehicles.
LSA Connect & Cruise T56 Transmission
CPSLSA6LMAN System Components:
19370850 Engine

19369381 Engine Control System
19352208 Transmission
19329912 Transmission Installation Kit
ZL1 Camaro Power for your Performance Vehicle!
The LSA 6.2L SC supercharged engine delivers more than 550 horsepower AND torque with refinement that is rare in the world of high performance. It is smooth and well-balanced, all while delivering the kind of immediate power delivery that will take your breath away ? and likely some of your rear tires' lifespan!
The LSA crate engine package comes fully dressed, from the top of the charge-cooled supercharger assembly to the ignition system, water pump, balancer and more. The LSA/LS9 Intercooler Fluid Pump is included too. It also features a conventional wet-sump lubrication system with the Camaro ZL1 oil pan
Chevrolet Performance has updated the LSA crate engine with the production-based Camaro ZL1 version. This version of the LSA utilizes a different intercooler assembly with repositioned coolant ports for an easier retro-fit installation. It's all backed by the T56 Super Magnum Six-Speed Manual Transmission with its 700 lb.-ft. maximum torque capacity. These transmissions are designed for custom, retro-fit installations with Chevrolet Performance crate engines. Get world-class supercharged power for your hot rod or muscle car today! (Also available as an E-ROD system for those wanting an emissions compliant package.)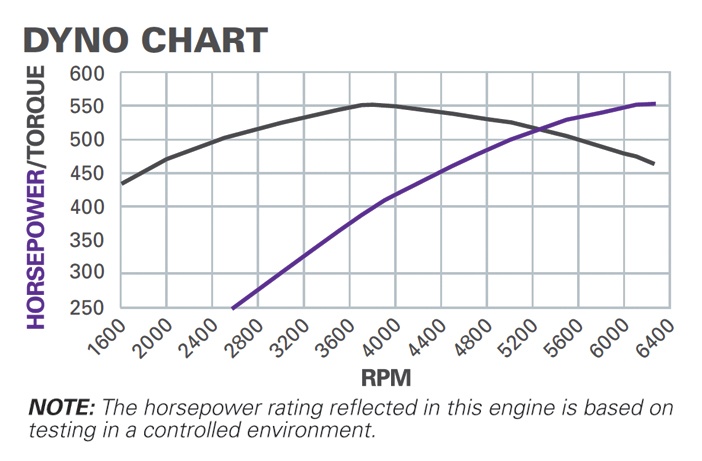 LSA Connect & Cruise T56 Transmission
Chevrolet Performance recommends the LS1 Engine Installation Guide P/N 88959384, which illustrates basic procedures and offers helpful tips on installing an LS engine into older vehicles.
LSA Connect & Cruise T56 Transmission
Chevrolet Performance Connect & Cruise Powertrain Systems include a 24-month or 50,000-mile (80,000 kilometer) limited warranty on all components.
This product qualifies for a $500/750 Rebate from Chevrolet Performance.
To receive the rebate:
Purchase a select Chevrolet Performance Connect & Cruise System between 11/1/2020 and 10/31/2021
Complete all information requested on this form and mail it by November 30th, 2021, OR
Submit your rebate online at www.gmpartsrebates.com before the same deadline
See rebate form for more details.
NOTE: Please allow up to 6-8 weeks for rebate processing.