Custom Paint Work On A Z06 And A 370Z
In the world of custom cars, the first thing to catch your eye is almost always the paint job. A great paint job can be the difference between a nice car, and a show-stopper. Whether your prized possession is a full-time show car or a head-turning hot rod, Karl's is your go-to Des Moines paint shop.
2016 Z06 Corvette – All About The Details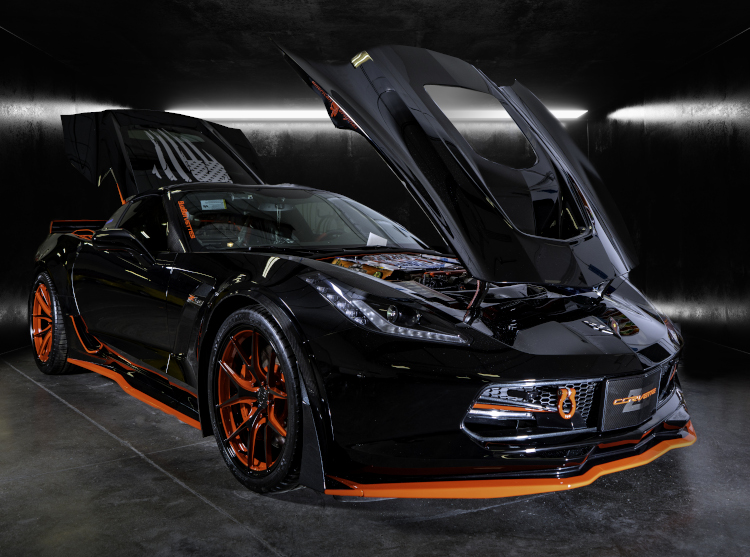 Many cars have come through our Des Moines paint shop, but this 2016 Z06 Corvette brought to us by BadBoyVettes is a stand-out. This full-time show car's owner wanted the "entire car to be a tribute to the military," and we were happy to make that dream a reality. Ed Birmingham, one of our talented painters, worked with the owner to customize this beautiful Corvette.
Every panel of this Z06 has been customized to fit the patriotic theme, but the hood and the engine stand out as exceptional.
The hood is a memorable tribute to the fallen – an unmistakable homage to Arlington National Cemetery, complete with the names of Medal of Honor winners in epitaph, with an Angel Flight overhead. Learn more about the car and see more photos in this blog post.
Nissan 370Z – Oh So Sexy Paint Color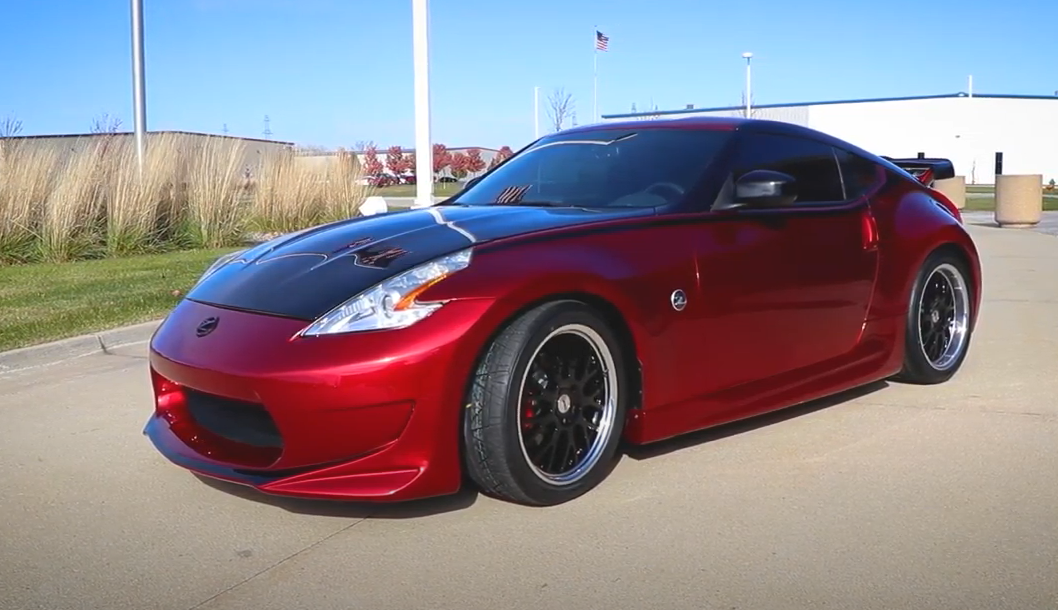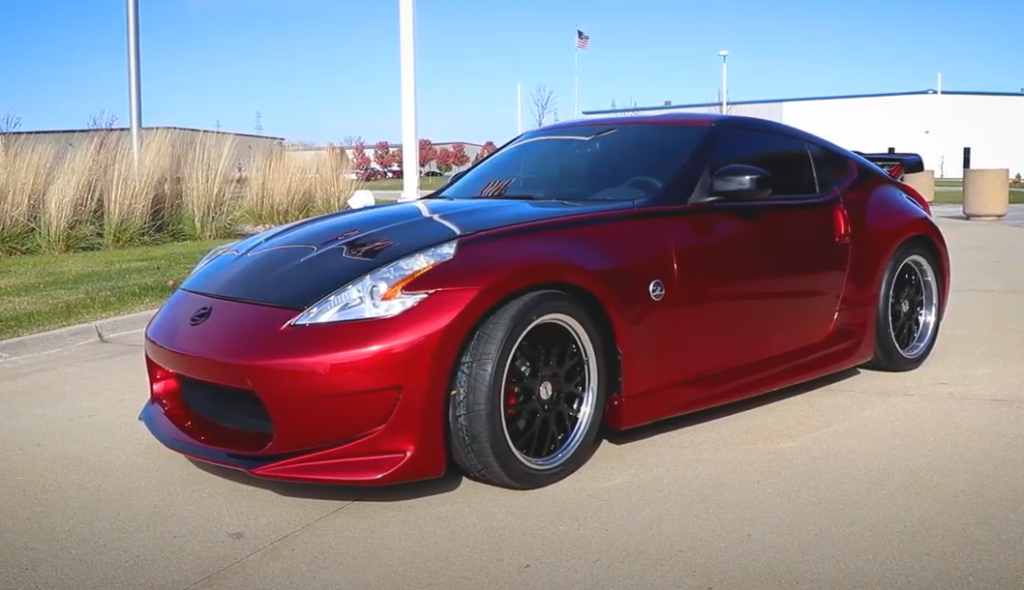 Some jobs aren't about the small details, but rather the overall "wow factor," and that's exactly what you get with this Nissan 370Z. A beautiful car, all it took was a smooth red finish to really make her pop.
We started with a gold base, then applied the "Oh So Sexy" paint color – a favorite here at Karl Kustoms paint shop. To add some interest, the hood, spoiler, trunk, and stripe were done in a rich black, with some gold pearl mixed in so she glowed in the sun.
After five clear coats, the car was ready to hit the road and turn heads. New wheels and tires and a ground effects kit finished it off, and this 370Z left our paint shop worthy of the spotlight. Take a look at this video to see what we mean.
Precision, Quality, and Design
Whether you're looking for a custom paint job with all the small details, or a beautiful all-over color bound to impress, at Karl Kustoms' paint shop we have the expertise and experience to give your custom ride a custom look that's sure to impress.