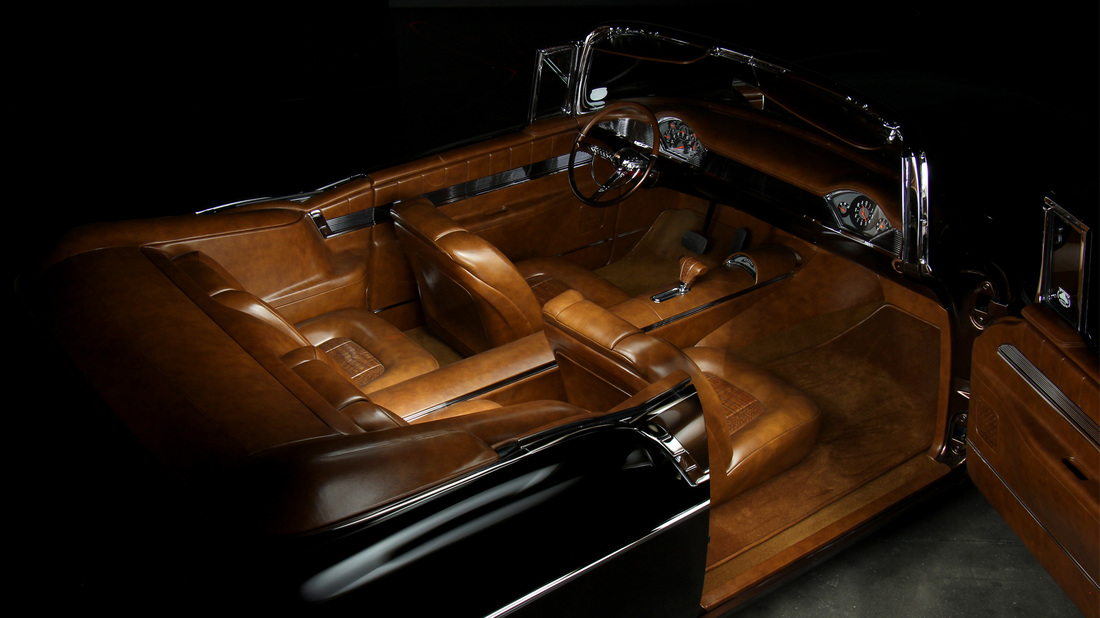 We're Nationally Known For Restoration and Customization, But We Do Other Work Too
Karl Kustoms is nationally recognized for our work on everything from Concours quality classic Corvettes to high performance resto-mods, but we do a lot of other stuff too. We work with vinyl, leather, suede, etc. - we've even created interiors using alligator skin!
You don't have to live with cracked or torn seats - bring your vehicle to us for any repair no matter how small. Our upholstery experts will make your vehicle look good as new and our prices are very reasonable.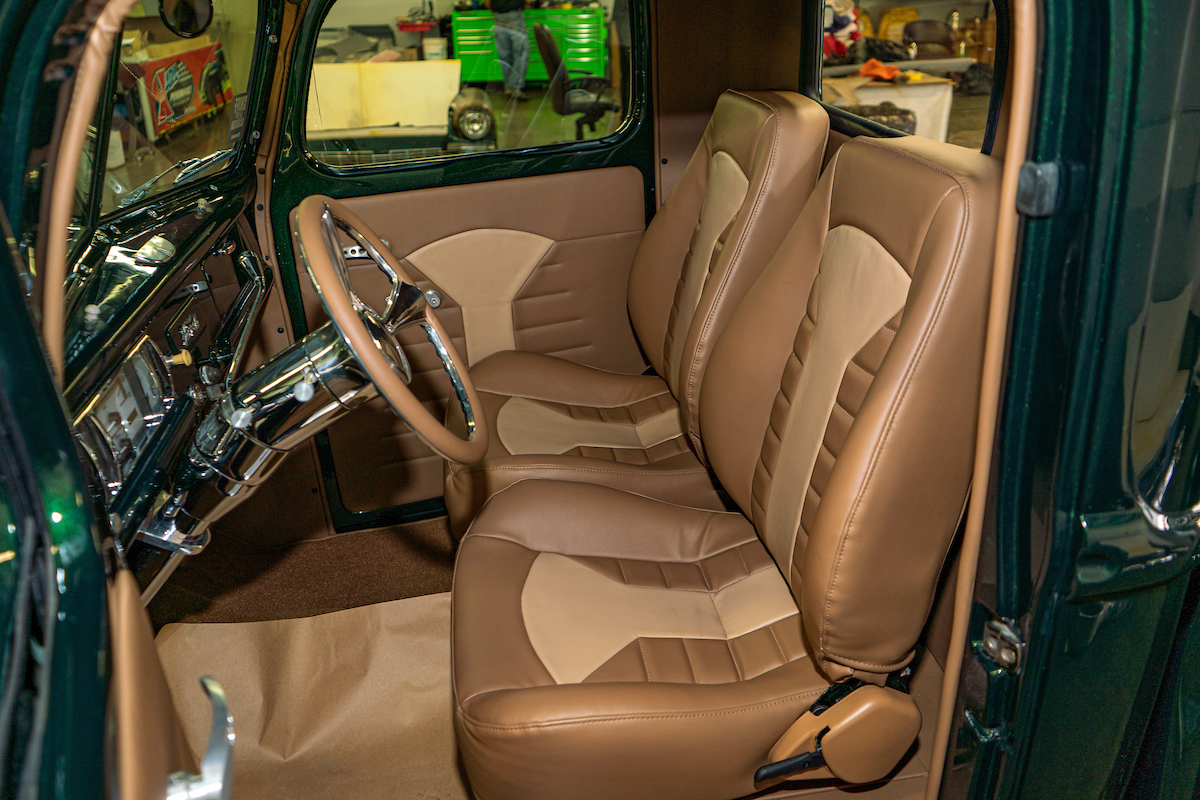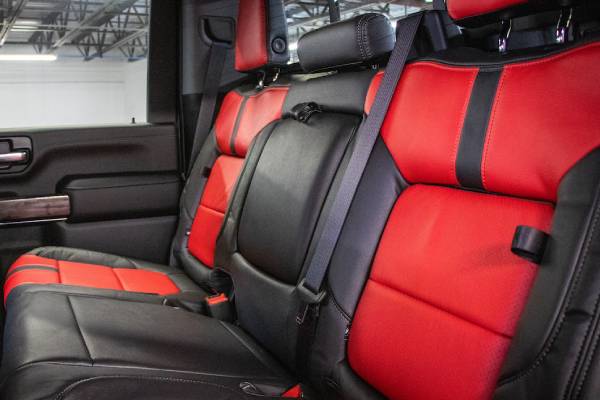 Add On Leather or Heated Seats
If you don't have them, heated seats could change the way you feel about winter! We can install OEM quality seat heating elements and switchgear in just about any vehicle.
We can also add leather to nearly any vehicle, and we can customize that leather in a variety of ways. Add piping, heated or cooled seats, custom stitching, or even your own monogram on the headrest. The sky's the limit!
Convertible Top Repair and Replacement
Replacing the top on your convertible will change how it looks while also making it much more enjoyable to drive. And if your top has only minor damage, we can fix it! We work with canvas and vinyl, modern and classic.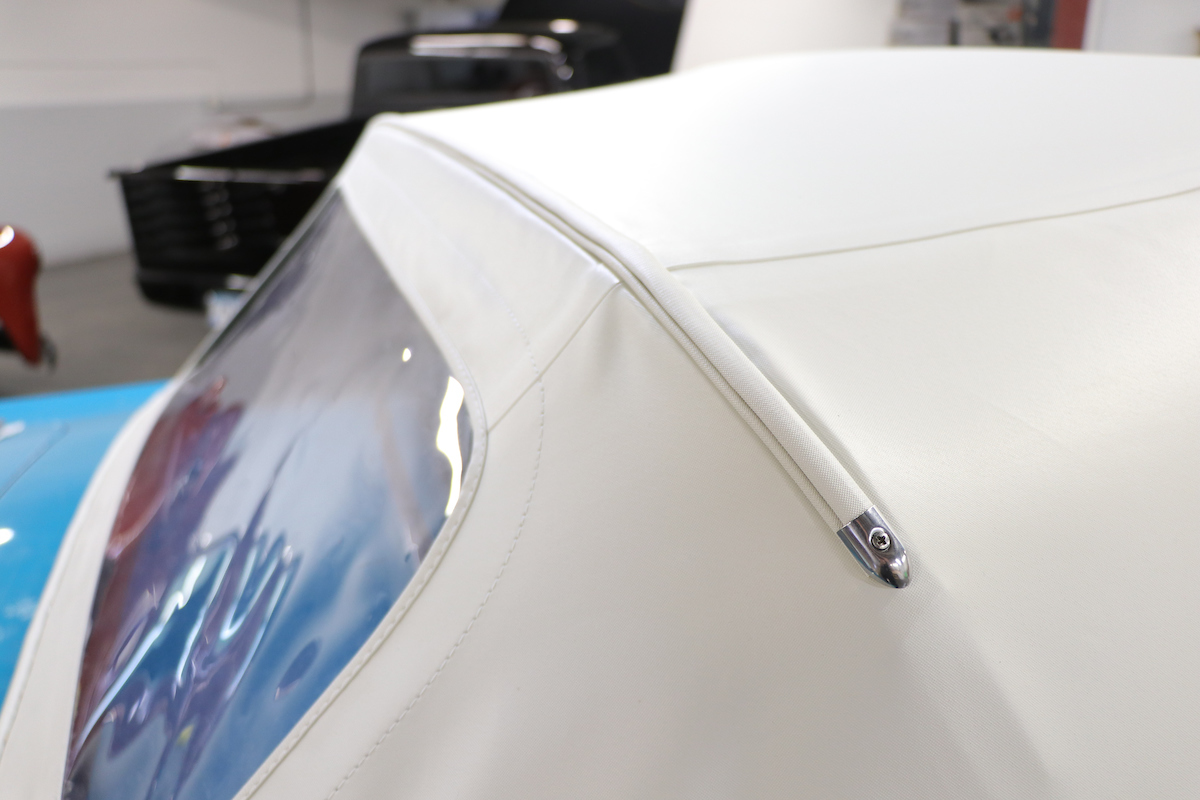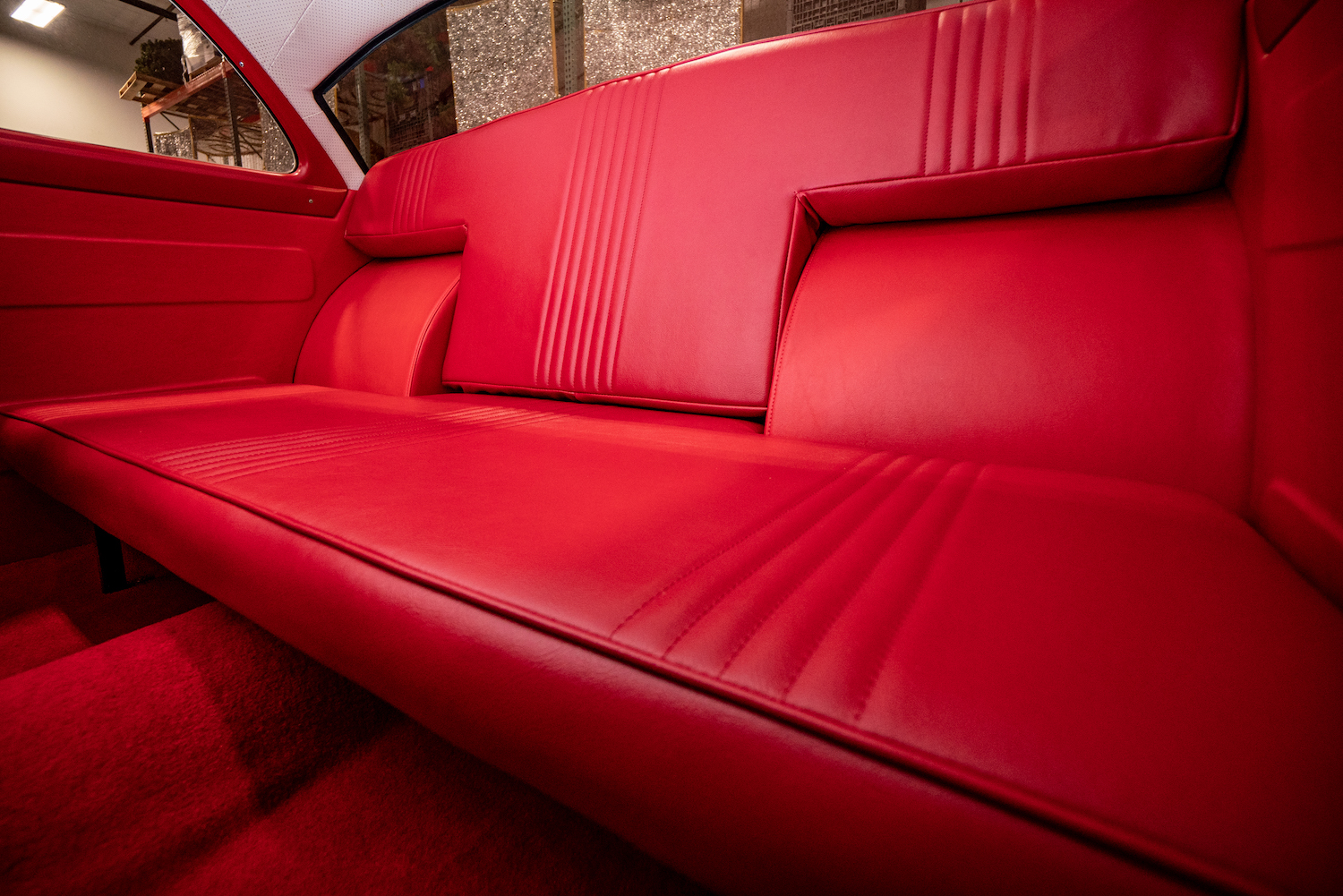 Sound deadening is an amazing upgrade for any vehicle - reducing road noise makes vehicles more enjoyable to drive, and also helps stereo systems reach a new level of clarity all while helping dissipate heat.
Headliner Repair and Replacement
Having trouble with your headliner or want a new look?  Our shop specializes in helping complete the look of your interior by fixing, replacing, or enhancing your headliner.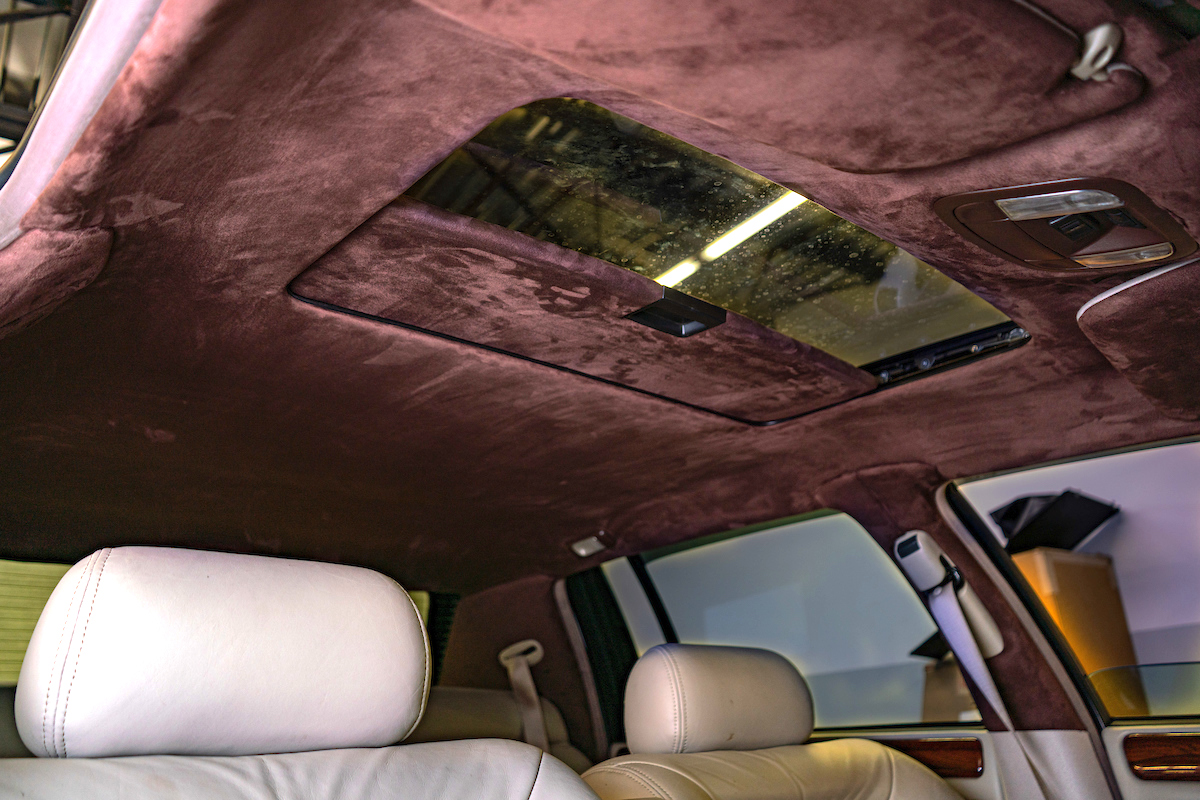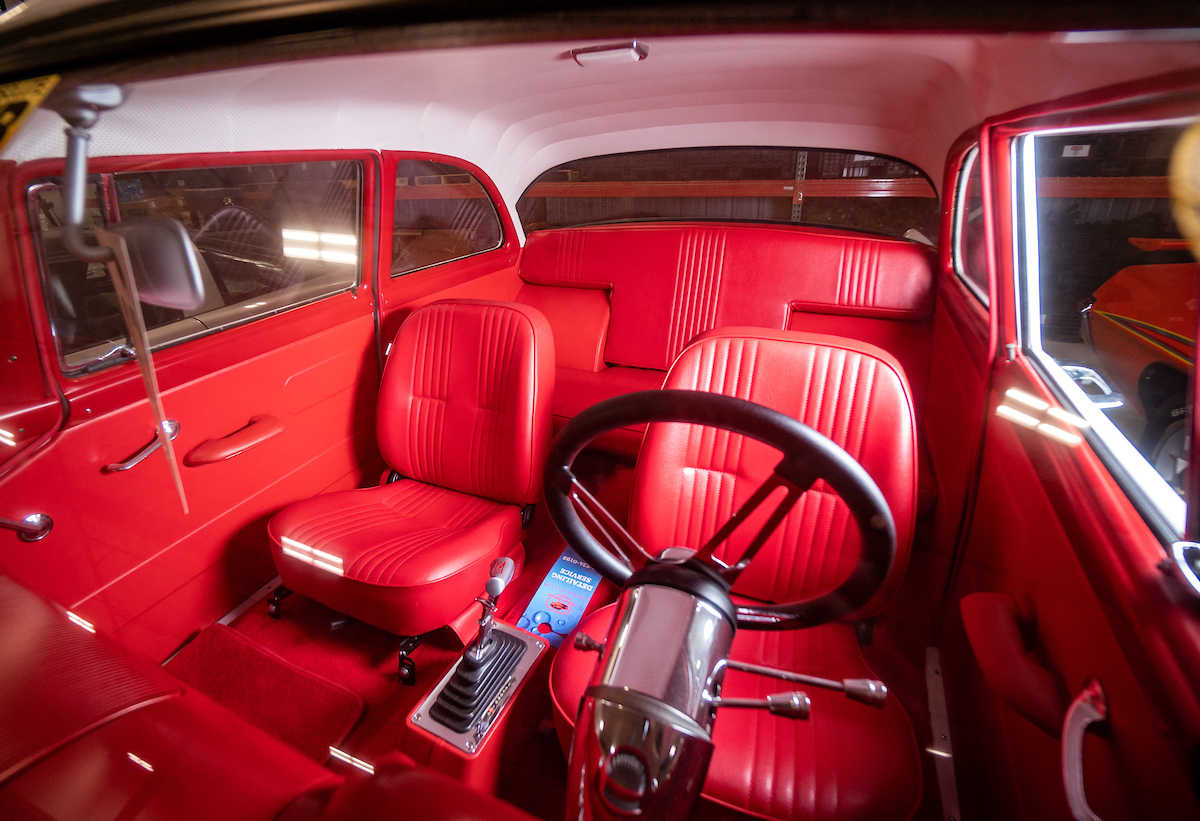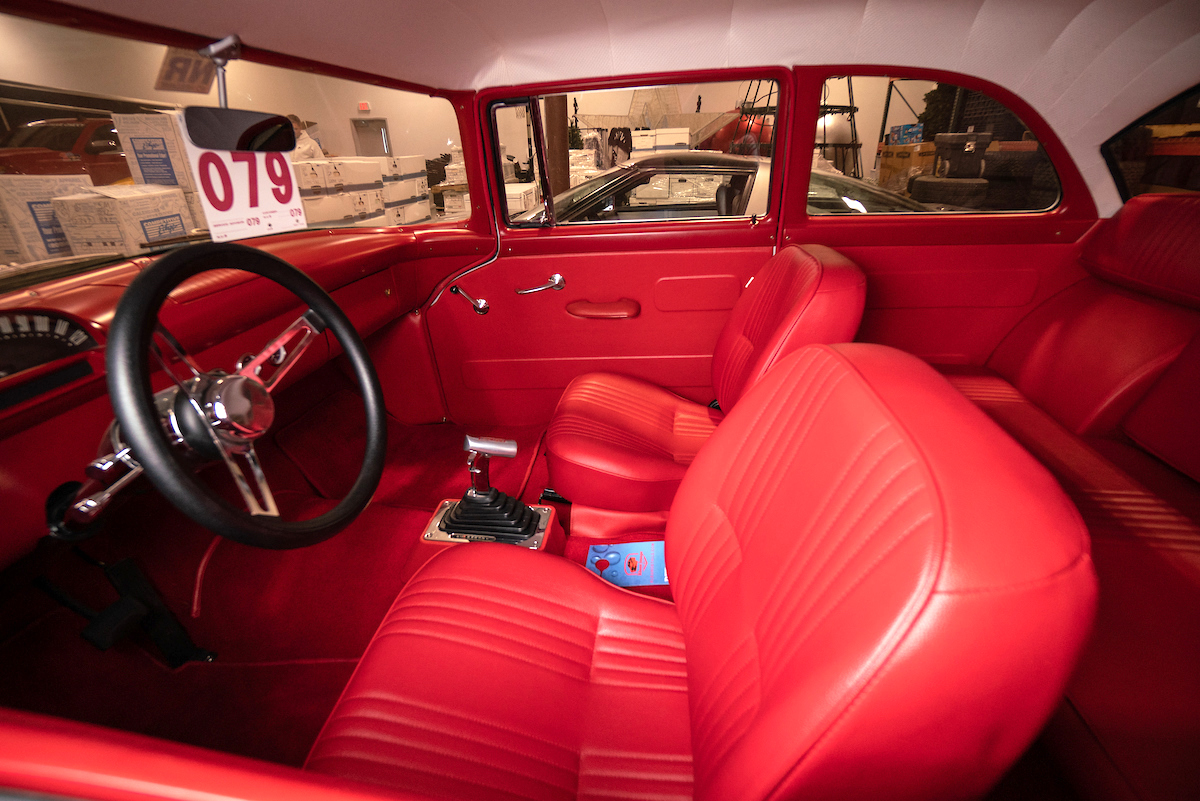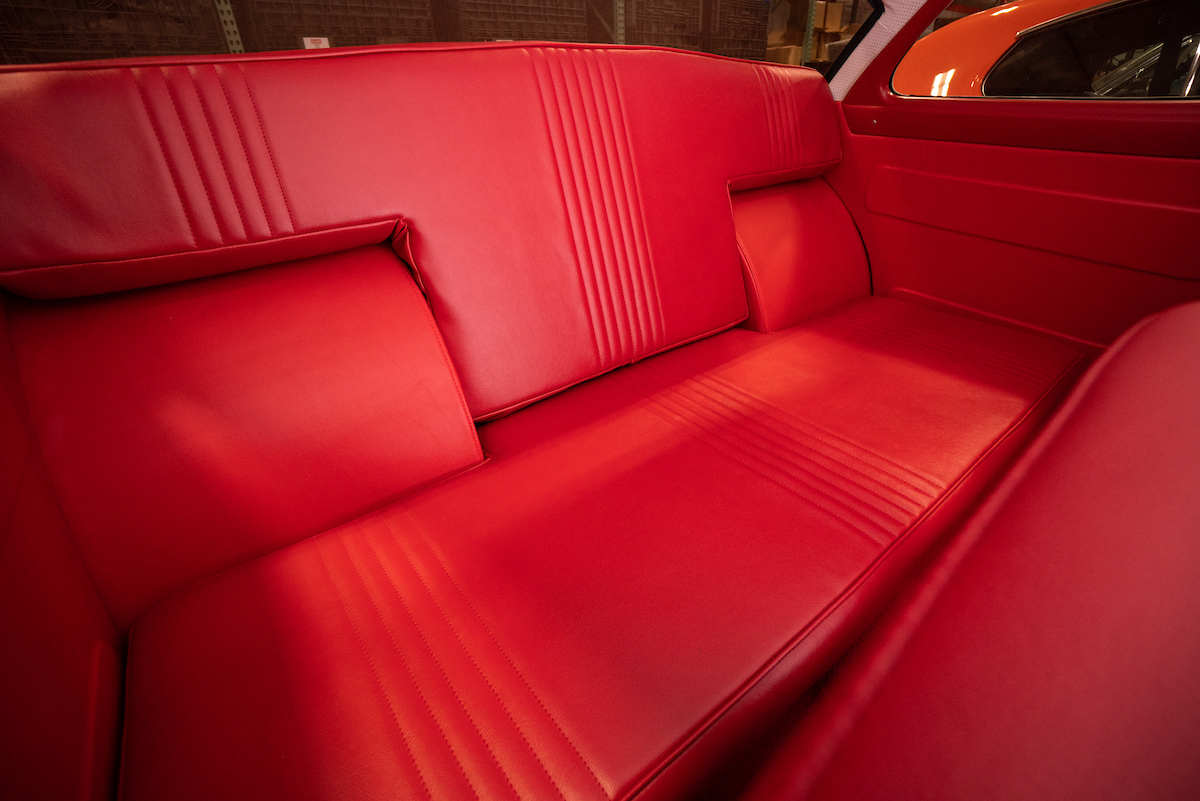 When it comes to full interior restorations, we're the best shop in Iowa (and we don't mind saying it!). No other shop can match our experience, no other shop has worked on the types of vehicles we've worked on, and no other shop has access to the same level of expertise. Our team has unmatched years of combined experience, which means you're getting the very best interior work available.
We Work On More Than Just Vehicles
We work on interiors for everything, not just cars, trucks, SUVs, and motorcycles. If you have a special project in mind come talk to us!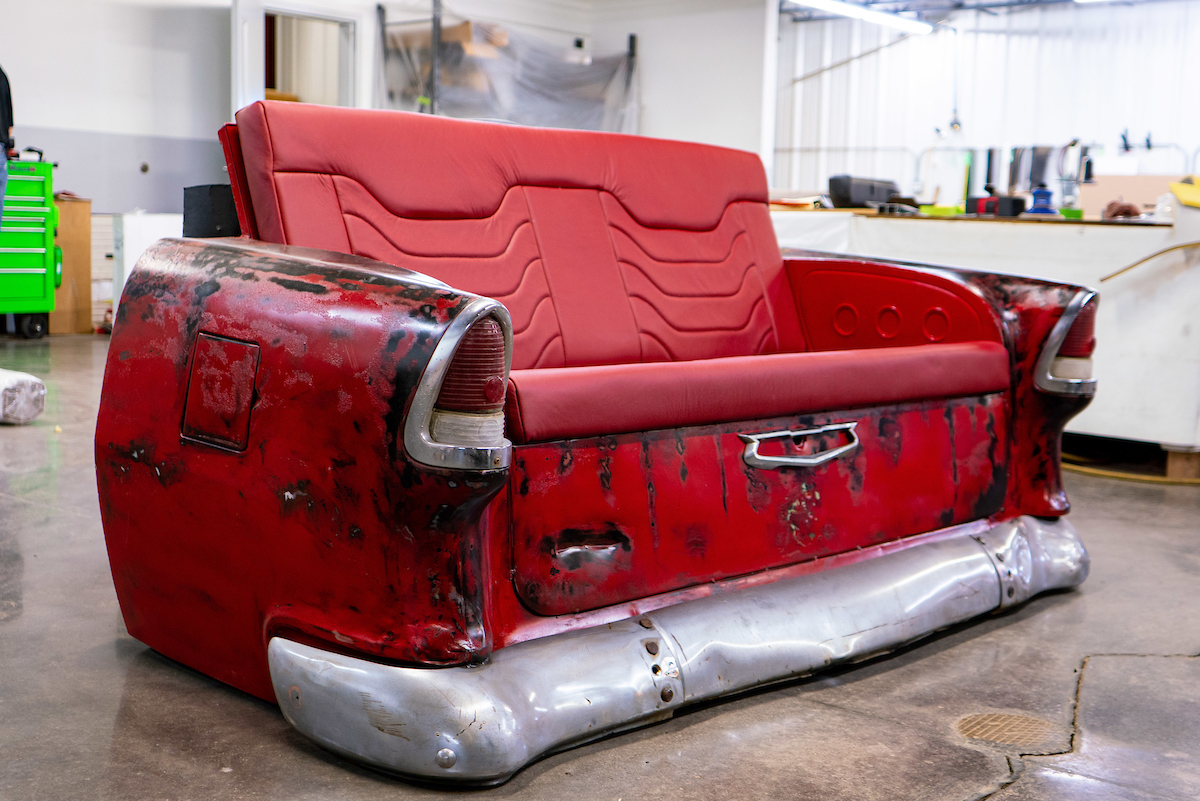 Experience Makes All The Difference
The best upholstery shops all have one thing in common - experience.
Our upholstery shop has worked on everything from SEMA show cars to Goodguys award winners. We also do a lot of "regular" work like installing heated seats, fixing tears, or upgrading to leather.
In short, no other shop can match our services and our knowledge. Fill out the form below or call 855-806-1147 to talk to us about your project.
Contact The Upholstery Experts At Karl Kustoms