Sale!
SP350/385 Turn-Key Chevrolet Crate Engine
$8,021.25
385 hp @ 5,600 rpm/405 lb.-ft. @ 3,600 rpm
High-flow Aluminum Cylinder Heads
Hydraulic Roller Camshaft
Forged Steel Crankshaft
PROMO AVAILABLE: 1 Free Case of Mobil 1 Oil with Purchase of Chevrolet Performance Crate Engine or 2 Free Cases with the Purchase of a Connect & Cruise System. See 'Promo' tab below for details.
SP350/385 Turn-Key Crate Engine
P/N 19333158
385 hp @ 5,600 rpm / 405 lb.-ft. @ 3,600 rpm
SP350/385 Turn-Key Tech Specs:
Engine Type: Chevy Small-Block V-8
Displacement (cu in): 350
Bore x Stroke (in): 4.000 x 3.480
Block (P/N 10243870): Cast-iron with 4-bolt main caps
Crankshaft (P/N 12670965): Forged steel, shot peened
Connecting Rods (P/N 10108688): Powdered metal
Pistons (P/N 10159436): Hypereutectic aluminum
Intake Manifold (P/N 12366573): Dual plane
Camshaft Type (P/N 10185071): Hydraulic roller
Valve Lift (in): .474 intake / .510 exhaust
Camshaft Duration (@.050 in): 208° intake / 221° exhaust
Cylinder Heads (P/N 19300955): Fast Burn aluminum; 62cc chambers
Valve Size (in): 2.000 intake / 1.550 exhaust
Compression Ratio: 9.6:1 nominal
Rocker Arms (P/N 10089648): Stamped steel
Rocker Arm Ratio: 1.5:1
Recommended Fuel: Premium pump
Ignition Timing: 36º Total @ 4,000 rpm
Maximum Recommended rpm: 5,800
Balanced: External
Flexplate (P/N 14088765): 12.750″
This Chevrolet Performance Crate Engine includes a 24-Month or 50,000-Mile/80,000-Kilometer Limited Warranty
Recommended Transmissions: Hydra-Matic 4L65-E Four-Speed Automatic P/N 19260380 or T56 Super Magnum Six-Speed Manual P/N 19329795
Installation Notes:
– Comes with 12.750″ externally balanced 153-tooth automatic transmission flexplate. Requires externally balanced flywheel for manual transmission
– Requires fuel line from fuel pump to carburetor
– Some assembly and minor engine tuning required
– Not intended for marine applications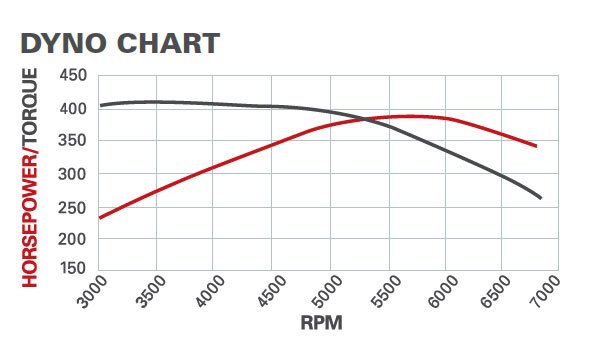 Chevrolet Performance Crate Engines include a 24-month or 50,000-mile (80,000 kilometer) limited warranty.
This product qualifies for Free Mobil 1 Oil!
November 1, 2020 through February 28, 2021 receive a Free case of Mobil 1 Oil with the purchase of a Chevrolet Performance Crate Engine and receive two Free Cases of Mobil 1 Oil with the purchase of a Connect & Cruise Package.