Sale!
ZZ6 Turn-Key Chevrolet Crate Engine
$10,848.76
405 hp @ 5,600 rpm/406 lb.-ft. @ 4,600 rpm
Turn-Key engine package!
Aggressive Hydraulic Roller Camshaft
Single-plane Aluminum Intake
ZZ6 Turn-Key Crate Engine
P/N 19418136
405 hp @ 5,600 rpm / 406 lb.-ft. @ 4,600 rpm
ZZ6 Base Tech Specs:
Engine Type: Chevy Small-Block
Displacement (cu in): 350
Bore x Stroke (in): 4.000 x 3.48
Block (P/N 10243870): Cast-iron with 4-bolt mains
Crankshaft (P/N 12670965): Forged steel, shot peened
Connecting Rods (P/N 10108688): Forged powder metal
Pistons (P/N 10159436): Hypereutectic aluminum
Intake Manifold (P/N 12496822): Single plane aluminum
Carburetor (P/N 19170093): 770 cfm Holley
Camshaft (P/N 10185071): Steel hydraulic roller
Valve Lift (in): .474 intake/.510 exhaust
Camshaft Duration (@.050 in): 208° intake / 221° exhaust
Cylinder Heads (P/N 19300955): Fast Burn aluminum; 62cc chambers
Valve Size (in): 2.000 intake / 1.550 exhaust
Compression Ratio: 9.7:1 nominal
Rocker Arms (P/N 19210724): Aluminum roller style
Rocker Arm Ratio: 1.5:1
Recommended Fuel: Premium pump
Distributor (P/N 93440806): HEI
Ignition timing: 36º Total @ 4,000 rpm
Maximum Recommended rpm: 5,800 rpm
Balanced: External
Flexplate (P/N 14088765): 12.750″
Installation Notes:
– Comes with 12.750″ externally balanced 153-tooth automatic transmission flexplate. Change to externally balanced flywheel for manual transmission applications.
– Requires fuel line from fuel pump to carburetor
– Designed for pre-1976 street vehicles or any off-road vehicle.
– Some assembly and minor engine tuning required
– Not intended for marine application
Note: Distributor with melonized steel gear MUST be used with long-blocks and Partial engines with steel camshafts, or engine damage will occur.
Replaces old P/N 19351533 and P/N 19355669.
ZZ6 Turn-Key Crate Engine
19418136 Chevrolet Motor
The Ultimate 'ZZ' 350-Based Crate Engine from Chevy Performance!
Chevrolet Performance's ZZ6 is one of the most powerful 350-based crate engines in the more than 25-year history of the ?ZZ' crate engine lineup. It uses aluminum Fast Burn cylinder heads equipped with LS-style beehive valve springs for greater high-rpm performance. It's rated at 405 horsepower and 406 lb.-ft. of torque ? more than any GEN I Small-Block engine ever offered in a production Chevrolet muscle car or Corvette!
The ZZ6 is built with a cast-iron block with four-bolt mains, along with a forged steel crankshaft, an aggressive hydraulic roller camshaft and durable, high-silicon pistons. Motorsports-inspired valve covers distinguish this crate engine at a glance, too ? along with Chevy "Bowtie" insignias in the ends of the cylinder heads that let everyone know you've got the latest Chevrolet Performance hardware under the hood.
This Turn-Key engine package includes the distributor, and balancer installed. The carburetor, starter, fuel pump, air conditioning pump, alternator, single belt Front-End Accessory Drive Kit and more are also included. Chevrolet Performance offers the ZZ6 350 base engine (P/N 19355668) at a lower price, allowing you to finish the engine yourself.
Replaces old P/N 19351533 and P/N 19355669.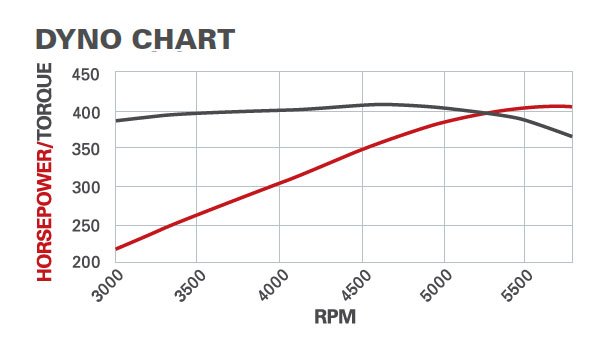 Chevrolet Performance Crate Engines include a 24-month or 50,000-mile (80,000 kilometer) limited warranty.