Sale!
SP350/385 Turn-Key Connect & Cruise Crate Powertrain System with T56 Manual Transmission
385hp @ 5,600 rpm / 405 lb.-ft. @ 3,600 rpm
Forged Steel Crank in a Four-bolt Main Block
Lightweight Aluminum Heads and Intake
T56 Super Magnum Six-Speed Manual Trans.
REBATE AVAILABLE: $500/$750/$1,000 Prepaid VISA Gift Card From Chevrolet Performance. See 'Rebate' tab below for details.
Due to world events we are working with our manufacturers every day to ship and receive parts. If the part you are looking for is time sensitive please give our team a call at 855-806-1147 before ordering to ensure it's availability.
SP350/385 Turn-Key Connect & Cruise with T56 Transmission
Engine Specs:
SP350/385 Turn-Key (350 cu. in.)
385 hp @ 5,600 rpm
405 lb.-ft. @ 3,600 rpm
9.6:1 compression ratio
62 cc aluminum Fast Burn heads (2.000 intake / 1.550 exhaust valves)
1.5 ratio roller rocker arms
.474 intake / .510 exhaust camshaft lift
Transmission Specs:
T56 Super Magnum six-speed manual
26-spline input shaft, 31-spline output shaft
Slip-yoke design
New synchronizers featuring fine tooth angles
Bolstered one-piece countershaft to resist distortion
Re-designed shift forks
Gear ratios: 1st-2.66, 2nd-1.78, 3rd-1.30, 4th-1.00, 5th-0.80, 6th-0.63)
33.6 inches long (approx)
Installation Notes:
Some assembly and minor engine tuning required
Requires line from fuel pump to carburetor
Designed for pre-1976 street vehicles or any off-highway vehicle
Not intended for marine applications
More about Connect & Cruise Crate Powertrain Systems
The Complete Performance Package!
When it comes to factory-engineered performance and convenience, nothing beats Chevrolet Performance's industry-exclusive Connect & Cruise powertain systems. With one package you get the engine and automatic or manual transmission and, we deliver it for less than the cost of buying the components separately.
Our engineers matched the engines and transmissions for optimal performance and durability, so you can wring out every horsepower with total confidence! The specially calibrated controllers for fuel-injected engines are designed for retrofit installations in older vehicles, for easier and quicker installation – and more importantly – operation without the need for third-party tuning.
We did the work to design and calibrate perfectly matched powertrain systems and covered them with a 24-month / 50,000-mile limited warranty.
Chevrolet Performance pioneered the performance crate engine, so when it comes to performance innovations that save time, money and guesswork, we once again lead the way! All you have to do is install, connect, and start cruising!
NOTE: All components, engine, transmission, controllers and installation kits (where applicable) are ordered and delivered separately.
SP350/385 Turn-Key Connect & Cruise with T56 Transmission
CPSSP350385TK6LMAN System Components:
19432102 Engine
19352208 Transmission
19329900 Transmission Installation Kit
A Powerful Turn-Key Small-Block Package with a Six-Manual Backing It!
The SP350/385 offers contemporary engine features on the classic Small-Block Chevy architecture. Building on the strength and power of legendary engines like the ZZ4, GM's engineers upped the ante with lightweight aluminum cylinder heads, LT-1 style pistons and new valvetrain components to create the SP350/385 with 385 hp.
This Turn-Key crate engine includes the dual-plane aluminum intake manifold, carb., distributor, water pump, damper and flexplate. Also included: starter, fuel pump, A/C compressor, alternator, front-end accessory drive kit, ignition wires, spark plugs and more. Take the guesswork out of the equation. Assemble. Install. Turn the key!
It's all backed by the T56 Super Magnum six-speed manual transmission for thrill of selecting your own gears and a double overdrive to make highway cruising a pleasure. These transmissions are rated to 700 lb.-ft. of torque and are brand new from the ground up. They use an extensively modified transmission case to prevent leaks under high-stress conditions and increase overall power-handling capabilities. The exterior case is similar in style to the T56 used in the fourth-generation F-body with stronger, high-capacity gear sets, input shaft and output shaft used in the Tremec TR6060. Kit includes shifter handle and Chevrolet Performance-logo ball-type shift knob to complete your install.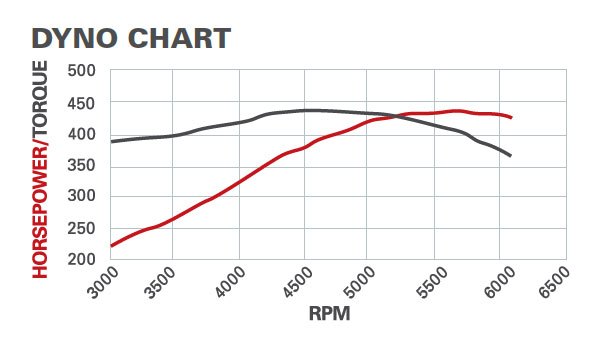 SP350/385 Turn-Key Connect & Cruise with T56 Transmission
SP350/385 Turn-Key Connect & Cruise with T56 Transmission
Chevrolet Performance Crate Engines include a 24-month or 50,000-mile (80,000 kilometer) limited warranty.
This product qualifies for a $500/$750/$1,000 Rebate from Chevrolet Performance.
To receive the rebate:
Purchase a select Chevrolet Performance Connect & Cruise System between 1/1/2023 and 12/31/2023
Complete all information requested on this form and mail it by January 31st, 2024, OR
Submit your rebate online at www.gmpartsrebates.com before the same deadline
See rebate form for more details.
NOTE: Please allow up to 6-8 weeks for rebate processing.

WARNING
: These auto parts can expose you to chemicals including phthalates and lead. Installing or using these parts can expose you to other parts containing these chemicals and to engine exhaust, which are known to the State of California to cause cancer and birth defects or other reproductive harm. For more information go to
www.P65Warnings.ca.gov
.