At Karl Kustoms, we restore all kinds of cars. Our work is so good that our paint shop stays very busy. Classic cars are among our favorite types of cars to restore. This 1967 Chevy Chevelle Super Sport, for example, was a lot of fun to work on.
The car's owner, Carl Kapfer from Grimes, Iowa, was happy to discuss his pride and joy in this video:
---
---
Carl and his '67 Chevelle made an appearance in another video of ours. Karl Kustoms owner Carl Moyer visited Carl Kapfer's house to check out this car. Carl was happy to share some background information on his pride and joy.
This '67 Chevelle Was A Turn-Key Car When Carl Bought It
Carl is a huge fan of classic Chevy cars. He stated that this '67 Chevelle is the 7th classic car he has owned. About eight years ago, he embarked on a search for a big block four speed classic Chevy. When he found this Chevelle in Indiana, he fell in love with it right away.
The car came with a beautiful green paint color. "I've never seen that color before," Carl said. "[When I saw this car] I just fell in love with it because it was different."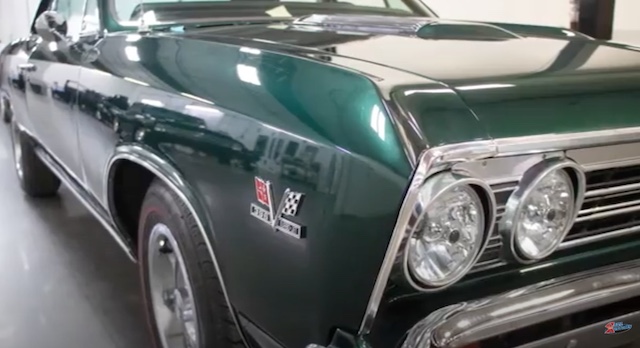 Carl usually buys fixer-uppers, so this car was a bit different. It was completely turn-key. He takes this car everywhere: car shows, road trips, and just cruises around town.
"I enjoy the sound of [this car]," Carl said. "You know, going down the road. That big block just gives you chills."
The Accident That Wrecked This Chevelle
When this '67 Chevelle rolled into our shop, it was in quite a rough shape. In September 2019, Carl was driving it on the way to a car show when he rear ended another car. This pretty much took the front end out. Next, another car rammed into the driver's door. Luckily, Carl was okay. The car? Not so much. The front of the car was totaled. The driver's door was caved in.
How We Restored This Classic Car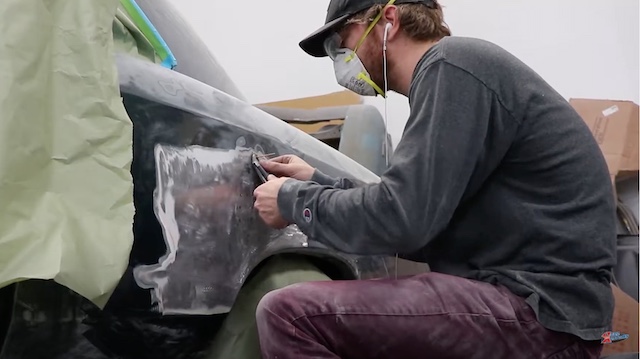 When Carl brought this car to our shop, we went right down to work to restore it to its old glory.
We fully replaced the front end of the car
We repaired the dents on the driver's side
We repainted the entire vehicle
"[Karl Kustoms] did a fabulous job with [this car]," Carl said. "I'd recommend anybody to come here and have their car done. It's proof right here that [Karl Kustoms] can do good work."