Product Warranty Information
Most of the products we sell include a limited manufacturer's warranty, which covers manufacturing defects during the warranty period. Any manufacturer's warranty is offered by the product manufacturer, and not by Karl Kustoms.
Standard warranties are listed below, sorted by brand and product type.
General Motors Company ("GM") warrants to the purchaser for the time and/or mileage indicated below that it will repair or replace, at its option, any GM Parts Service Replacement Engine, Engine Component, Transmission/Transaxle, Transmission Component, Transfer Case or Short Block Assembly that fails due to a defect in material or workmanship. GM will use new or remanufactured parts for repair or replacement.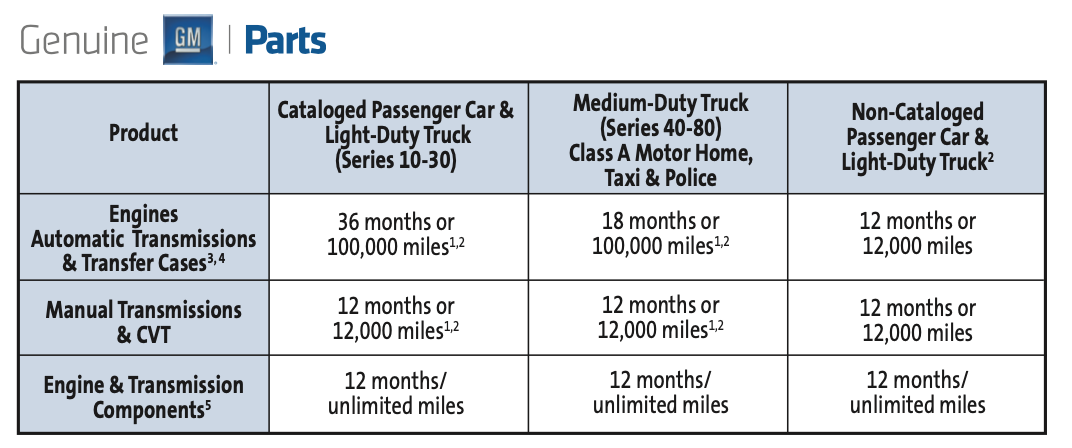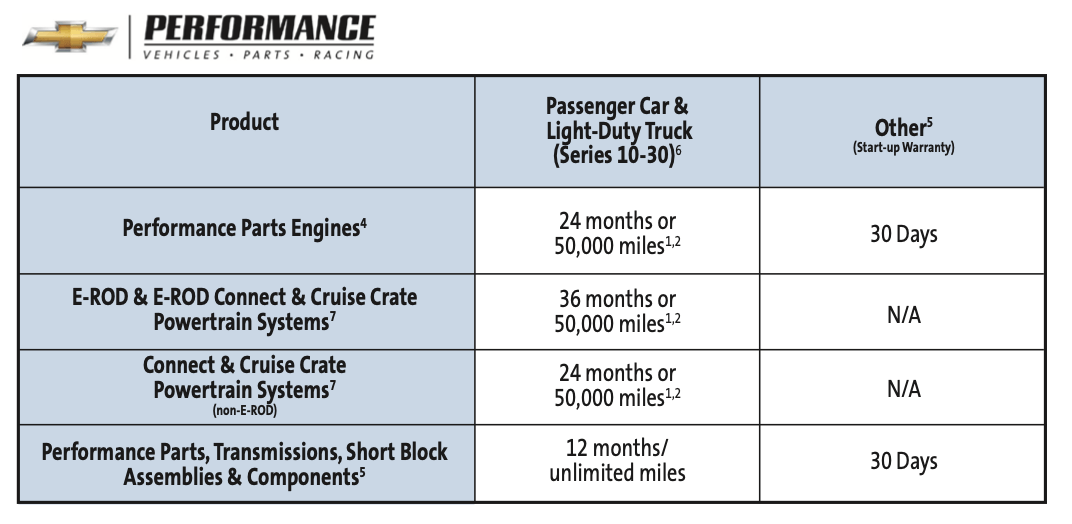 Warranty coverage is based on months/mileage, whichever comes first, and begins on the date of installation by an authorized GM dealer or by a qualified Independent Service Center (ISC). For all customer-installed, over-the-counter sales, warranty begins on date of retail sale.
To retain the safety and dependability built into this product, it is essential that your product receives the scheduled maintenance at the recommended intervals contained in your vehicle Owner's Manual/ Maintenance Schedule or GM Chevrolet Performance Engine Instruction Sheet. Since emissions-related components vary by model and engine application, you should follow the emissions maintenance recommendations also contained in your vehicle's manuals. Maintenance services should be performed by an authorized GM dealer or other qualified Independent Service Center (ISC).
Click here for the full GM Powertrain Warranty.