602 Crate Engine – Chevrolet Performance CT350/602 Circle Track Crate Engine
$6,560.01
350 hp @ 5,400 rpm/396 lb.-ft. @ 3,800 rpm
Circle Track Factory Stock "GM 602" Engine
For Circle Track Racing only – NOT intended for street use
Comes with GM anti-tamper and IMCA seals installed
Due to world events we are working with our manufacturers every day to ship and receive parts. If the part you are looking for is time sensitive please give our team a call at 855-806-1147 before ordering to ensure it's availability.
602 Crate Engine
The CT350 by Chevrolet Performance is the powerful, durable and affordable IMCA legal engine that budget-conscious racers can depend on! It's a perfect fit for a large number of short track racers, offering both race-winning performance and low maintenance.
This Chevy race engine is designed for circle track use in the IMCA Sport Mod and Hobby Stock classes. It features a strong four-bolt main block and iron Vortec cylinder heads. A unique dual-pattern camshaft helps deliver more than 300 lb.-ft. of torque between 2,000 and 5,500 rpm peaking at 396 lb.-ft. at 3,800 rpm. With that much pulling power, you can hold a gear longer, keeping the engine in its sweet spot for quicker laps.
GM assembles the CT350 Sealed 602 with an 8-quart circle track racing oil pan, balancer, HEI distributor and an aluminum high-rise, dual-intake manifold. Add your carburetor, starter, spark plugs, wires and water pump as well as GM's anti-tamper bolts to seal it up. IMCA seals added at our location to legalize it for IMCA Crate classes. Engine ships with IMCA stamped seals installed.
What's Included
Based on the popular 350 HO high-performance street crate engine, the CT350 has the following features:
Four-bolt-main block
Iron Vortec cylinder heads
A unique dual-pattern camshaft.
8-quart circle track racing oil pan
HEI distributor
Aluminum high-rise, dual-plane intake manifold
With 350 hp and 396 lb. feet of torque at 3,800 rpm, you can hold gears longer, keeping the engine in its sweet spot for quicker laps. Add a carburetor, starter spark plugs, wires, and water pump, all available from Karl Kustoms, and you'll be ready for the green flag!
Important Notes
Requires addition of carburetor, starter, water pump, plug wires and exhaust system (not included)
Requires an externally balanced flywheel (not included)
The 8-quart Circle Track "Factory Stock" oil pan (P/N 25534353) is 8 inches deep at the sump and will clear most GM rear-steer chassis with stock engine location
Get the most out of your engine with dyno tuning from the Karl Performance professionals – call for details
For Circle Track Racing only – NOT intended for street use
Distributor (P/N 93440806) included with CT 350 engine has a melonized steel gear (P/N 10456413) that MUST be used with engines with steel camshafts, or engine damage will occur.
This part replaces old P/N 19258602, P/N 19318602, P/N 19418602, P/N 88869602, and P/N 19370602 and P/N 19418602 and P/N 19431602
| | |
| --- | --- |
| Replaces/Supersedes | 19258602, 19318602, 19370602, 19418602, 19431602, 19432602, 88869602 |
602 Circle Track/CT350 Tech Specs
Engine Type: Chevy Small-Block V-8
Displacement (cu in): 350
Bore x Stroke (in): 4.000 x 3.480
Block: Cast-iron with 4-bolt main caps (P/N 10105123)
Crankshaft: Nodular iron (P/N 10243068)
Connecting Rods: Powdered metal steel (P/N 10108688)
Pistons: Hypereutectic aluminum (P/N 94672680)
Camshaft Type: Hydraulic flat tappet (P/N 24502476)
Camshaft Lift (in): .435 intake /.460 exhaust
Camshaft Duration (@.050 in): 212° intake / 222° exhaust
Cylinder Heads: Vortec iron; 64cc chambers (P/N 12558060)
Valve Size (in): 1.940 intake /1.500 exhaust
Compression Ratio: 9.12:1 Nominal
Rocker Arms: Stamped steel (P/N 10089648)
Rocker Arm Ratio: 1.5:1
Recommended Fuel: Premium Pump
Ignition Timing: 34° Total @ 4,000 rpm
Maximum Recommended rpm: 5,500
Balanced: External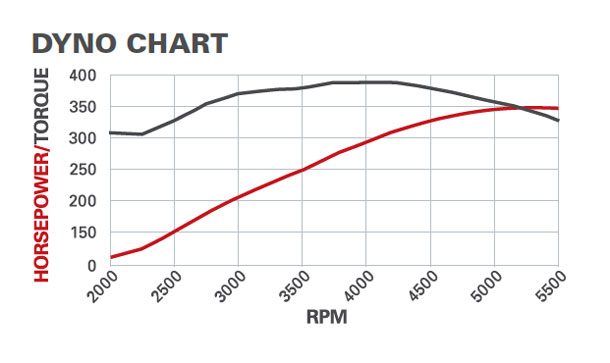 Race engines do not have any warranty

WARNING
: These auto parts can expose you to chemicals including phthalates and lead. Installing or using these parts can expose you to other parts containing these chemicals and to engine exhaust, which are known to the State of California to cause cancer and birth defects or other reproductive harm. For more information go to
www.P65Warnings.ca.gov
.